Disrupting the Status Quo
Founded in 2015 through the merger of highly successful schools, STEM Preparatory Schools operates public charter schools in the West Adams and Jefferson Park neighborhoods of South Los Angeles.  We are committed to disrupting the status quo of inequitable access to high quality STEM pathways for women and minorities by cultivating a family of students and staff who solve problems through collaboration, innovation, passion, and perseverance.
% Accepted Into 4yr
College or University
Mission & Vision
The mission of STEM Prep Schools is:
…to operate a small network of high performing schools, in a targeted area of Los Angeles
…and develop TK – 12th grade scholars into successful college graduates and professionals,
…through equal access and inspiration, rigorous curriculum, and a commitment to our core Values.
The vision of STEM Prep Schools is to create a kindergarten through college pipeline of individuals who will transform their community by closing the socio-economic, ethnic, and gender gaps in STEM fields, and serving as role models who exhibit scholarliness, advocacy, perseverance, and kindness.
At STEM Prep Schools we believe it's not just about getting a degree but rather does that degree open a

pathway for what comes next

for these graduates.
CEO's Message
Happy 2020-21 school year!
Our STEM Prep family welcomed 1,300 students across our 3 schools this August.  The excitement and enthusiasm of our students and families was both motivating and inspirational!
Ensuring that all of our students and families have access to a high quality schools in their neighborhood is a key goal of STEM Prep. Additionally, providing our students with the tools needed to have a pathway to careers in engineering, biomedicine, and computer science is a commitment that is extremely important to us.
As I spend time at our schools, three observations stood out to me:
The joy of our students:  So many smiles, laughs and energy. It was great to see students return to their STEM Prep families.
The enthusiasm of our team.  It was clear that our team of 115 was ready to be with students!  We were ready to serve students and guide them though the exploration of real life problems and help them become STEM thinkers by thinking differently .
The commitment of our students:  Our mission to end educational inequity is critical and morally correct.  Listening to students explore STEM careers, where they will be the minority in terms of demographics, is inspiring. Together we will be agents of change and disrupt the status quo.
Thank you  to all our staff, students, parents, and partners.
Best,
Dr. Emilio Pack
CEO of STEM Prep Schools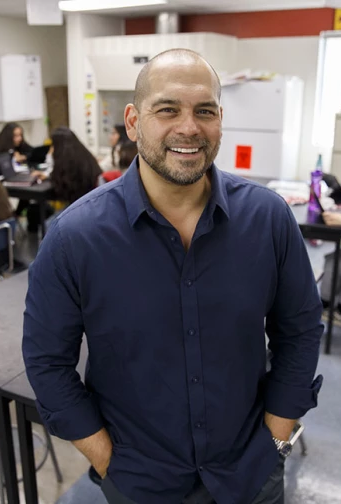 Board Meeting Notice
Click to Download Audit Committee Meeting Agenda for April 6, 2022, at 6:00 pm.
To view all board meeting agendas and minutes, please visit our governance page.
Click to Download